Impacting lives in their time of greatest need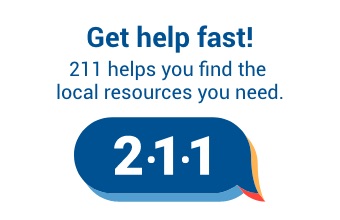 211 Connects South Central Alabama
By donating to United Way, you're providing people with immediate, emergency assistance such as food and shelter.
We invest in programs and initiatives that provide information and referral services through 211 and access to immediate emergency services such as food, shelter, disaster relief and services for survivors of domestic violence or sexual assault.
211 Connect South Central Alabama provides a one-stop connection to resources, human service providers, emergency services and support. 211 is a free and confidential service that helps people across our communities find the local resources they need. 211 is here for our community 24 hours a day, 7 days a week, 365 days a year.