What is the Loaned Executive Program?
Each year many of the area's employers participate in the River Region United Way Loaned Executive Program, lending skilled employees to the United Way for several weeks during the Campaign Season. Loaned Executives multiply the capacity of United Way campaign staff, enabling United Way to reach out to 250+ local businesses that participate in our annual fundraising campaign. Each Loaned Executive will serve as United Way's primary liaison to six to eight  local organizations, working with United Way staff to support and grow their campaigns. Loaned Executives serve between 30 minutes and three hours per week from mid-August to mid-December.
Investing in the Loaned Executive Experience
Each Loaned Executive, alongside United Way Staff, works with six to eight local organizations, serving as United Way's primary liaison, as they assist in the planning and execution of their United Way campaigns. Loaned Executive responsibilities include:
• Analyzing donation history
• Planning and executing strategy for each account
• Partnering with United Way volunteers to visit CEOs and employee coordinators
• Developing relationships with Employee Campaign Chairs
• Preparing and delivering presentations to various audiences
• Providing customer service to donors
Loaned Executives are valued employees with a variety of skills, knowledge, interests and backgrounds from all levels of your organization, who:
• Embrace growth opportunities and learning
• Exhibit a desire for career development
• Recently joined your organization and would benefit from focused training as well as interaction with major organizations in the community
• Possess excellent computer skills for the following programs: Microsoft Office – Outlook, Word & Excel
• May have increased flexibility due to work transition or retirement
The financial benefits of training cannot be measured in terms of the amount of learning achieved or even the extent to which behavior might change. The real benefits come from improved performance. While it is difficult to put a number on the training your employee will receive while volunteering with United Way, everyone, your community, your company and your employee will benefit from your investment.
Your community benefits because:
• United Way is able to decrease overhead costs through the support of the professional talent loaned to the campaign by your company.
• Loaned Executive participation leads to increased campaign results which provide more financial resources to help better address community needs.
Participation in the Loaned Executive Program demonstrates your company's commitment to the community. Loaned Executives introduce themselves as your company representative on behalf of the River Region United Way. Your company benefits from the returning employee's enhanced business skills, including setting and achieving goals, public speaking, confidence in making sales presentations, training and motivational skills and increased exposure with many corporate executives.
While serving with United Way, your employee will receive training and gain experience in the following key areas:
• Sales – researching assigned accounts; preparing and making sales presentations; developing strategies based on past performance analysis; building relationships with customers
• Public speaking – presenting United Way's key messages to large and small groups of company employees to encourage contributions
• Management – goal setting and achievement; time management; resource utilization; volunteer supervision; teamwork
• Community dynamics – understanding community needs and potential solutions; studying specific industries and/or geographic communities within the region; experiencing the interaction of the corporate, public and nonprofit sectors.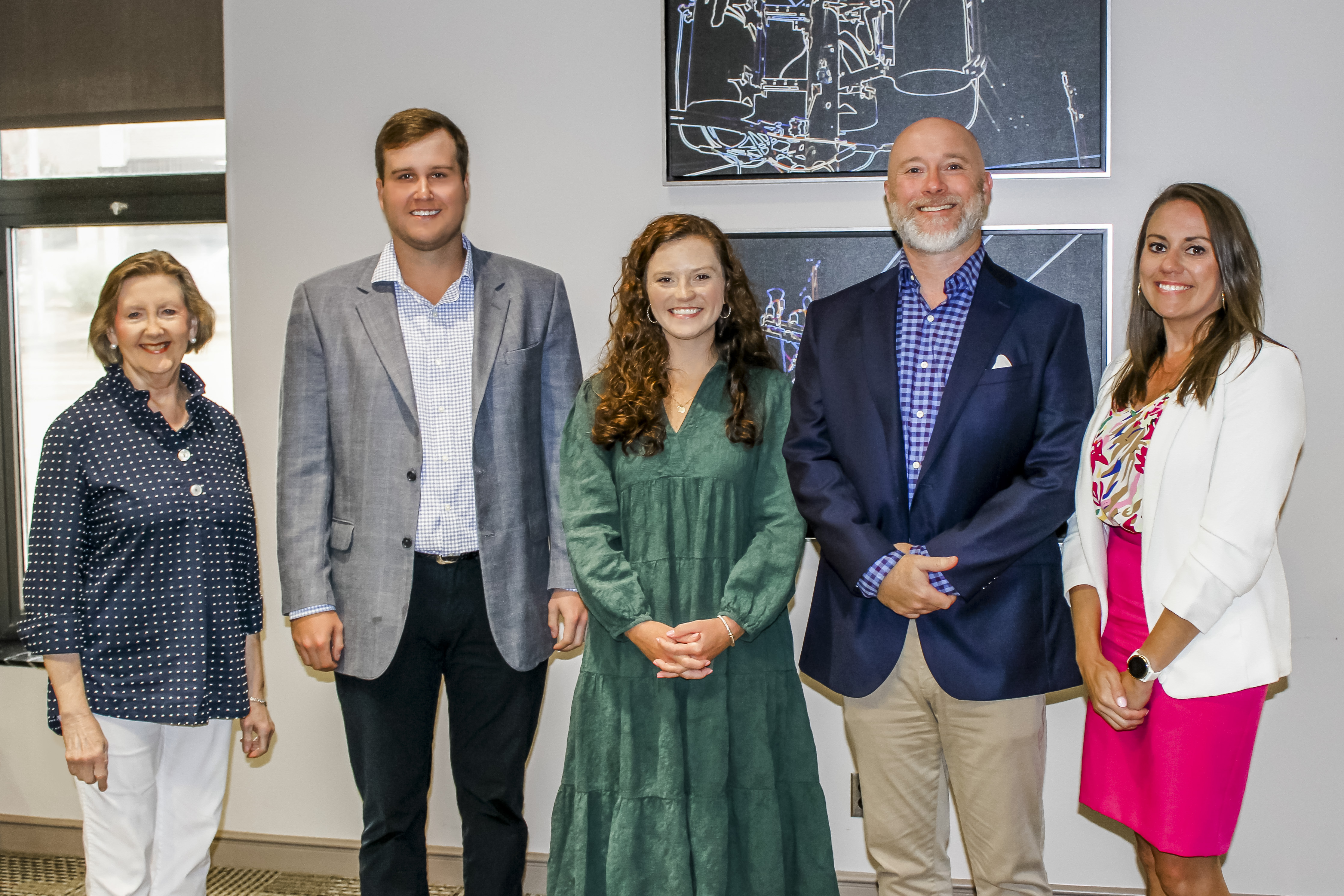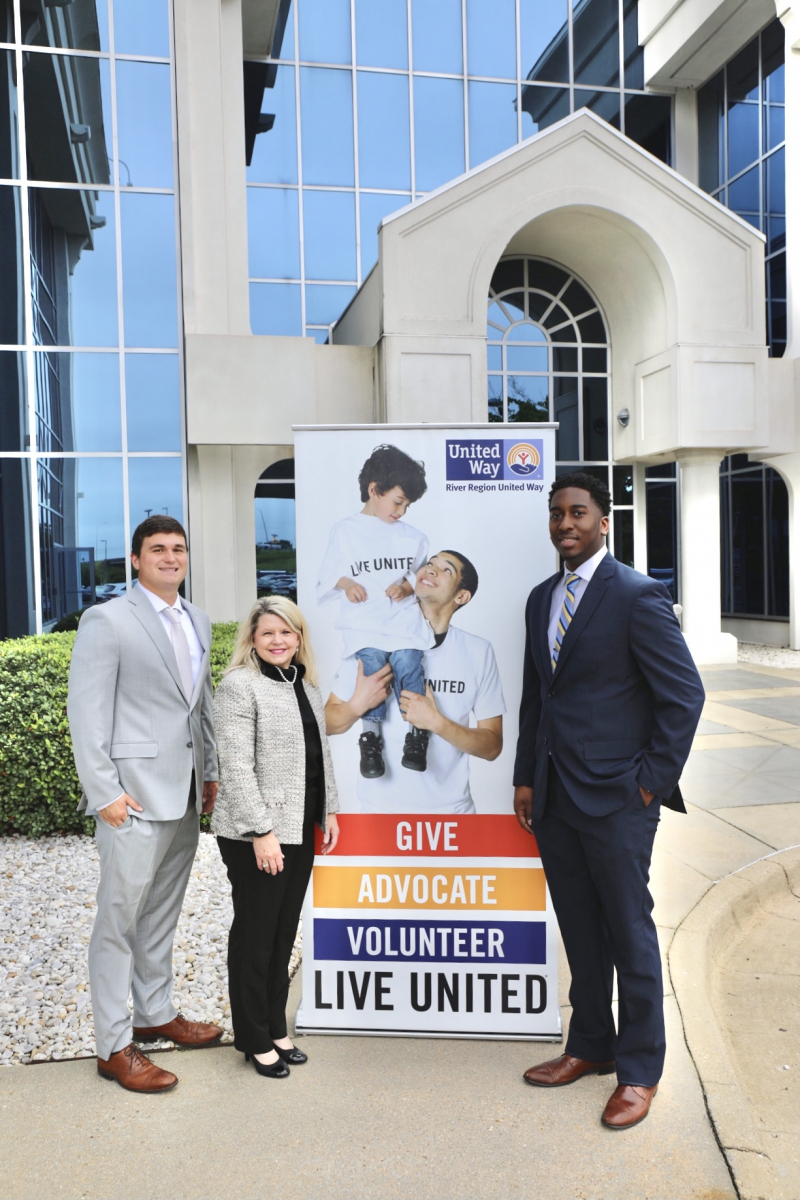 Thank You to Our Loaned Executives
2022 Loaned Executive Co-Chairs
William Clements, Starke Agency
Barry Harp, CB&S Bank
Paula Mathis, Goodwill Industries of Central Alabama
Heather Phillips, River Bank & Trust
Josie Young, Russell Construction of Alabama, Inc.
2022 Loaned Executives:
Hunter Beck, WSFA12 News
Abby Basinger, Goodwyn Mills & Cawood
Chad Bianchi, Top Talent Recruiter
Reese Cain, River Bank & Trust
Elizabeth Curry, Bhate Environmental Associates, Inc.
Ebony Evans, Health Services Inc.
Kimberly Gilbert, Montgomery Coca-Cola Bottling Company 
Effie Hawthorne,  Alabama State Board of Medical Examiners
Brittany Jones-Dabney, Montgomery Airport Authority 
Courtney Lowry, Charter Sprectrum
Mikala McCurry, Airforce Cultural and Language Center
Paige Mock, ARC Realty 
Debra Robinson, EXIT Realty Hometown
Christine Rogers, WCOV-TV
Kyle Stewart, Max Credit Union
Roger Teel, Trustmark Bank
Jamal Tomas, Gumptown Magazine
Matthew Trest, Prattville Chamber of Commerce
Holly Tucker, Jackson Thornton
Jennifer Webster, Baptist Health
We invite employers or employees interested in the Loaned Executive Program to contact our Director of Development, Margen Gadd at 334.323.2542 if you would like to participate.